Tualatin's AC Company since 1989!
For over 30 years, Climate Control has been the AC and heating company of choice for Tualatin, OR. Our team works hard to bring you fair and honest treatment, and the highest quality of services. We value continuing education for all of our staff to maintain a high level of service, and all of our installation and service technicians are N.A.T.E. certified. Climate Control dedicates itself to satisfying your home comfort needs, and we always respond to you promptly and courteously. For an HVAC contractor that brings highly skilled heating and cooling technicians, incredible customer service, and honest pricing to the table, you can count on Climate Control to satisfy all of your heating and cooling needs.
Our Cooling Services:
Indoor Air Quality Audits
Free Estimates
24/7 Emergency Services
Trusted Tualatin AC Repairs
During the hot Tualatin summers, you depend on your air conditioner to keep you cool and comfortable, and you can count on your favorite AC company to keep your air conditioner running just the way it should. If you've been experiencing issues with your AC unit like leaking, strange noises, or simply a lack of cool air, let one of our highly skilled HVAC technicians take a look! We'll work efficiently to correctly diagnose the issue, and use only the most durable and dependable parts and techniques to resolve the issue completely.
Common AC Warning Signs
No Cold Air
Faulty Thermostat
Inadequate Maintenance
Leakage
Strange Noises
Uneven Cooling
Dependable Tualatin AC Installations
Recent advancements in AC technology can mean that upgrading or replacing your current cooling system could lead to increased energy efficiency and higher performance for your home or business. If your current AC model has had more than 10 years of use, or has been experiencing numerous repair needs and poor cooling for your home or business, we can help you find the perfect model to replace it. We'll answer all your questions each step of the way, from pricing and scheduling to understanding how to maximize the performance of your new AC system after it's been installed. Our highly skilled installation team can install any make or model, so if you're curious about upgrading or replacing your current system, or want a brand new model installed, give us a call!
The Best in Tualatin AC Maintenance
One of the most common reasons for AC failure is a lack of preventative maintenance. We can help you keep your air conditioner running just the way it should with our highly regarded HVAC maintenance services! Climate Control is the HVAC company Tualatin trusts for AC maintenance because we fully inspect your cooling system for any issues that might cause your trouble down the line, and even look for ways to increase the efficiency and performance of your system.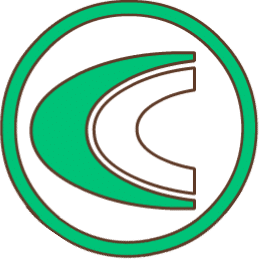 Since 1989, Climate Control has proudly served Tualatin as the HVAC company of choice. If you have any questions about our AC services, or to schedule a service, please reach out today!