At Climate Control, we're highly experienced with air scrubbers in Portland, OR. Having clean air in your home is essential, and our technicians can help you explore your options for moving forward.
Whether you're interested in air balancing or having a UV light installed to help prevent the spread of disease, it's essential to have our professionals take care of the details. In addition, you'll want to have peace of mind about the indoor air quality in your home.
We offer an array of services.
Dehumidifiers
Air scrubbers
Air balancing
UV lights
Ventilation
We're flexible with our appointment availability throughout the week to make it easy to use our services. Our technicians will be punctual to their appointments and arrive with the proper tools. We'll take the stress out of dealing with any indoor air quality issue in Portland.
We maintain a reputation for:
Performing high-quality work
Having open lines of communication
Offering sound advice
Operating with integrity
Installing Air Scrubbers in Portland
An air scrubber is a highly effective way of removing many contaminants from the air circulating in your home. This device uses a set of filters to capture an array of particulates and chemical vapors. The air circulates through the scrubber many times each hour to ensure it stays as clean as possible.
Benefits of Air Balancing
Having our experts test the air balance in your home can be an excellent investment. The professionals on our team will be able to adjust the airflow throughout your residence so that the inflow and outflow are the same. This can optimize the heating and cooling of your home and reduce the load on your heater and air conditioner. In addition, air balancing can ensure that your home stays at the right temperature throughout the seasons of the year.
We also offer indoor air quality service in:
Importance of Indoor Air Quality
Dirty indoor air can lead to many health issues, including sneezing, coughing, respiratory distress, and heart and lung disease. Contaminants can build up in a home over time, making air quality worse when you have to keep windows and doors closed. Particulates, volatile organic compounds, bacteria, mold, and viruses can all circulate in the air and make you sick if you inhale them.
Trusted Indoor Air Quality Experts
At Climate Control, we want our Portland customers to be comfortable and safe in their homes. Our locally owned and operated heating and cooling company serves the needs of both residential and commercial customers. We strive to keep our services accessible by charging reasonable rates for everything we do. You can rely on us to provide a cost estimate for any job. For installation projects, we offer flexible financing options on approved credit. We have a shop conveniently located off Southwest 72nd Avenue, and our team is ready for jobs of any size or scope. We've served this area since 1989.
Customers trust us to:
Have their best interests in mind
Answer questions thoroughly
Pay close attention to details
Have a clean work area
Give the team from Climate Control a call today and learn more about our work with air scrubbers and more in Portland.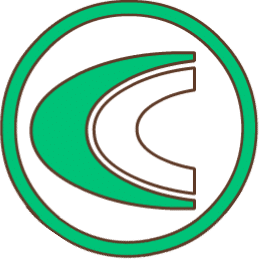 Ready to Breathe Easy?