Are you interested in improving your home's ventilation in Hillsboro, OR? Climate Control is here to help! We take a multi-stranded approach to improving indoor air quality. As well as ensuring your home is well-ventilated, we also offer air purification and filtration systems to eliminate contaminants. We have solutions for all indoor air quality problems, from UV lights that kill bacteria to air scrubbers that rid the air of potentially harmful contaminants.
Reliable Home Ventilation in Hillsboro
Poor indoor air quality can have a substantial negative influence on your life and health. For instance, you may find that your throat, lips, and skin are consistently parched if the air in your home is particularly dry. On the other hand, too much moisture in the air may encourage the growth of mold, which can be harmful to your health. Dehumidifiers allow you to live in a dryer, mold-free, and healthy house by lowering the amount of moisture in the air.
Ventilation is a key part of ensuring that the air inside your home has the right level of humidity. It allows stale air inside your home to be replaced with fresh, clean, moisture-balanced air from outside. The key is to allow this air exchange to occur without compromising the efficiency of your home heating and cooling systems. Our advanced products and systems achieve this balance, allowing you to live in a comfortable, warm, and clean home.
Because of the modern environment in which we live, the air inside of our homes frequently contains chemical toxins that might aggravate asthma symptoms. For those who are prone, even naturally occurring air pollutants like pollen might trigger allergy symptoms. Air purification can reduce symptoms and improve your comfort level when you spend time at home.
Contacting us to set up an indoor air quality audit is the first step toward cleaning up the air in your house. Our knowledgeable team evaluates your home's air during this procedure to see whether it needs to be improved. We then offer tailored recommendations.
A list of some of our IAQ products is provided below. Please get in contact with us right away to discuss the potential for integrating them into your home's HVAC system.
Dehumidifiers
Air scrubbers
Air purifying systems
UV lights
Air balancing
Ventilation
Our staff members possess a high level of expertise when it comes to installing IAQ equipment. We are known for providing reliable advice and completing work of the highest caliber. Please give us a call if you are concerned that the air in your home may be excessively damp, overly dry, or simply stale. We can evaluate the condition and inform you if a dehumidifier/humidifier would be beneficial for your home.
Many individuals are searching for methods to eradicate germs from their houses in this time of widespread awareness of airborne infections. By exposing germs to ultraviolet radiation, which kills many dangerous bacteria and viruses, UV lights eliminate microbes. This method of air purification uses no chemicals, is silent, and won't disturb your family.
Air filters, which remove airborne contaminants that could hurt you or your family, are another service we can provide. Some filters are so powerful that they can even exclude microscopic organisms that are invisible to the human eye. You can find out more about these home air quality solutions and how they operate by getting in touch with us right away.
We also offer indoor air quality service in:
Your Neighborhood Service for Air Scrubbers and UV Lights
Climate Control is dedicated to enhancing indoor air quality in Hillsboro. Our NATE-certified heating and cooling technicians are educated, competent, and knowledgeable. To help you breathe easier, we can add air filtration equipment to your home's HVAC system. To get rid of mold, bacteria, and other pathogens, we provide UV lights. Meanwhile, air scrubbers rid your home of unwanted particles.
We are always ready to offer top-notch service as a Carrier Factory Authorized Dealer and a PGE Approved Contractor. We have more than 30 years of experience supplying clean air to the community, and we have established a strong reputation. For instance, we were honored with the 2021 President's Award for our dedication to customer service. You can rely on us to make every effort to address your demands, no matter what your indoor air quality concerns may be.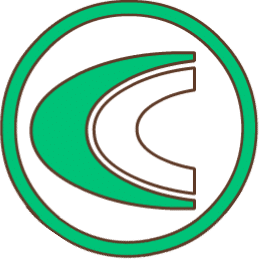 Please get in touch with Climate Control right away for more details about home ventilation in Hillsboro. We have answers to all your questions!