Portland's Ductless System Experts
Your Portland Ductless Systems Experts
In part due to new home construction in Portland, OR, ductless mini-splits have become more common in the Pacific Northwest. Furthermore, many locals are replacing their current systems with these ductless units for their incredible energy efficiency and green heating and cooling. At Climate Control, we have experience in servicing ductless mini-splits throughout Portland, and can help you find the perfect system for your home. Since 1989, we've serviced the Portland metro area, and look forward to being your source for all things ductless mini-splits.
Locals pick us because we:
Provide excellent customer service
Offer personalized attention
Have reasonable rates
Employ NATE-certified technicians
Are a Carrier factory-authorized dealer
When you require a service for your ductless unit, you can rest assured that our team will arrive on time. While our technicians complete the job, they'll be professional and instructive in case you have any questions. We offer fair rates because we know our work speaks for itself.
Benefits of Ductless Mini-Splits
Older houses usually have an HVAC system that's connected to ductwork. However, newer homes are built to be as energy-efficient as possible. In some cases, this means going without ductwork. Instead, they're equipped with ductless systems, which offer several benefits.
These cooling and heating units are:
Smaller
More energy-efficient
Better at creating zones
Easy to install
Environmentally friendly
In rooms where no ductwork exists, a ductless unit can be installed. If you add a new room or garage to your property, we can install a ductless unit. Afterward, we'll be available to conduct regular maintenance to keep it operating at an optimal level. We guarantee our work because we want you to have peace of mind. If you have any questions, we'll be happy to answer them for you.
The ductless route is known to save on energy costs. This is because there's no longer air escaping. Instead of warming or cooling the whole house, you can warm and cool specific rooms at a time.
Improved indoor air quality is another benefit. Since there's no dust building up in the ductwork, you'll get clean air right when you turn it on. Maintenance is easier, too, since there's no need to get between the walls or other hard-to-reach areas.
Dependable Service for Your Portland Mini-Split
Maintaining a ductless system is far easier than a system with ductwork. If you're interested in learning more, you've come to the right place. Simply give us a call at Climate Control today to schedule an appointment in Portland. Our technicians can inspect and maintain all HVAC systems. Additional services that we provide include heating repairs, cooling repairs, ductless heat pump service, and commercial HVAC service.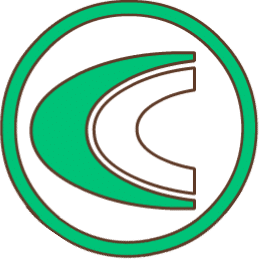 Interested in Ductless?