When you want an air purification system in your Portland, OR, home, Climate Control can help you explore your options. Having poor
indoor air quality
can lead to a variety of health issues.
The REME HALO-LED in-duct purification system is a great option for many homes in the area, and one that many of our customers really appreciate. It can clean, freshen and purify the air that's circulating in your residence.
It has the ability to remove particulates, microbes, and gases, including volatile organic compounds. All of these substances can affect your health and compromise the livability of your home. Having a high-quality REME HALO-LED air purifier in your house can give you peace of mind.
Long-term exposure to indoor air pollution can cause respiratory distress and may potentially lead to heart and lung disease. Keeping contaminants out of the air is important. Indoor air pollution can come from an array of sources, including pets, cooling units, furniture, cleaning products, and paint. With a REME HALO-LED in your home, you can have highly effective air purification to ensure your air is clean and safe to breathe.
Quality REME HALO-LED Air Purification System
The REME HALO-LED system is easy to install in any home's heating and air system. It will operate silently and not take up any additional space in your house. The REME HALO-LED is highly effective at removing many of the harmful substances that can be found circulating in your home.
There are many benefits to using the REME HALO-LED system:

Cleans air throughout the house
Uses zinc ions to eliminate viruses
Kills 99% of bacteria, mold and viruses
Uses dual ionizers to reduce particulates
Zero ozone creation
No mercury
Energy-efficient UV-C LED light turns on and off to save energy
Lasts 2.5 times longer than the REME-HALO which uses a UV light
Air Purifier Experts Serving Portland
At Climate Control, we want people in the Portland area to have complete confidence in the air they breathe at home. Our NATE-certified technicians are highly experienced and ready to give each job their full attention. You can count on us to offer sound advice about the specifics of your situation. Our locally owned and operated company is ready to serve residential customers throughout Portland. We've been working in the area since 1989, and we value the trust of the customers we serve. You can rely on us to get every job done right the first time.
After we install a REME HALO-LED air purification system for you, we'll make sure you know how to use it. All waste will be removed from your property when we're done so that it can be disposed of safely. Our office is located off of SW 72nd Avenue, and our team is ready to serve your individual needs.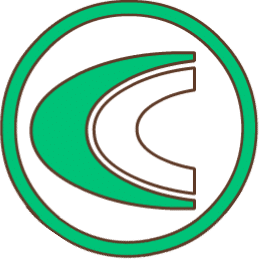 Find out more about having an REME HALO-LED air purifier installed in your Portland home by calling Climate Control today!