Are you thinking of improving the indoor air quality in your home with filtration or dehumidifiers in Sherwood, OR? Climate Control can help! We install IAQ products that work with your HVAC system to filter and clean the air inside your house, making it a more comfortable place to live. Our teams strive to improve ventilation so you can enjoy fresh, clean air inside your home. We have answers for all of your indoor air quality issues, from humidifiers that combat summer dryness to UV lights that eliminate microorganisms.
Reliable Dehumidifiers in Sherwood
Your life and health may be significantly impacted by poor air quality. For instance, if the air in your home is very dry, you can notice that your skin, lips, and throat are continually parched. On the other hand, air that is too damp might promote the development of mold, which can be dangerous to your health. Dehumidifiers reduce the moisture content of the air, allowing you to live in a drier, mold-free, and healthy home.
The air inside our houses frequently contains chemical contaminants as a result of the modern world in which we live, which can exacerbate asthma symptoms. Even naturally occurring air pollutants like pollen might cause allergy symptoms in susceptible individuals. The goal of air quality products is to provide air that is cleaner, purer, and at the ideal humidity level for human comfort.
There are many reasons why you might feel the need to improve air quality in your home. Perhaps you have noticed that your airways, skin, or eyes feel irritated. You might notice that you cough and sneeze while at home, or that your asthma symptoms are worse. If you find mold growing on your walls or ceilings, that's a sign that the air in your home could be too damp. Installing a dehumidifier and improving ventilation can help to resolve this common problem.
The first step in improving the air in your home is to contact us to arrange an indoor air quality audit. During this process, our expert team assesses the air in your home to find out if it needs improvement. We then provide personalized recommendations.
The following is a list of some of our IAQ products. To talk about the possibilities of incorporating them into your home's HVAC system, please get in touch today.
Dehumidifiers
Air scrubbers
Ventilation
Air balancing
When it comes to installing IAQ products, our professionals are very skilled. We have a reputation for performing high-quality work and offering sound advice. If you worry that the air inside your home might be too damp, please call us. We can assess the situation and let you know if your home might benefit from a dehumidifier. In this era of high awareness of airborne diseases, many people are looking for ways to eliminate microbes from their homes. UV lights destroy microbes by exposing them to ultraviolet radiation, which kills many harmful bacteria and viruses.
This method of purifying the air involves no chemicals and operates quietly and without disruption to your family.
We can also install air filters, which eliminate airborne particles that could cause harm to you or your family. Some filters are so effective that they can even get rid of microorganisms far too small for the human eye to see. By getting in touch with us today, you can learn more about these home air quality products and how they work.
We also offer indoor air quality service in:
Your Local Ventilation Service
In Sherwood, Climate Control is committed to improving indoor air quality. Our NATE-certified HVAC technicians are qualified, skilled, and experienced. We can incorporate air purification products into your home's HVAC system so you can breathe easier. We also improve ventilation and provide UV lights to eliminate mold, bacteria, and other pathogens. As a PGE Approved Contractor and a Carrier Factory Authorized Dealer, we are always prepared to provide excellent service. Contact us whenever you require a dependable home air quality solution. We have been providing local residents with clean air for more than 30 years and have built a reputation for excellence. For example, we won the 2021 President's Award in recognition of our commitment to customer service. Whatever your indoor air quality concerns, you can count on us to work hard to satisfy your needs.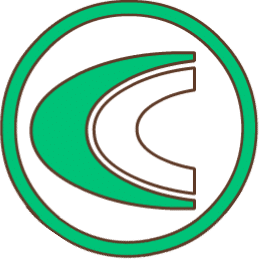 For more information about dehumidifiers in Sherwood, please contact Climate Control today. Our experienced team is ready to take your call!