Over 30 Years of Quality Service
Since we opened our doors in 1989, Climate Control has been the AC company Sherwood, OR counts on for high-quality cooling services. We're a preferred air conditioning contractor for both residential and commercial services, from repairs and maintenance to AC installations. Our team strives to bring you fair and honest services, and your satisfaction is always our top priority. All of our installation and service technicians are N.A.T.E. certified, and we value continuing education for all of our staff to keep bringing you the best cooling services available. If you're in need of cooling service for your home or business, please consider Climate Control to be the AC company to meet your needs.
Our Cooling Services:
Indoor Air Quality Audits
Free Estimates
24/7 Emergency Services
Highly Rated Sherwood AC Repairs
If your cooling system is showing signs of malfunction like strange noises, insufficient cooling, or leaking, we can help resolve the issue. One of our highly skilled AC technicians will correctly diagnose the issue with any make or model of air conditioner, and use durable products and efficient techniques to resolve the problem. We'll communicate with you every step of the way and use honest pricing for our service. Get your air conditioner ready to keep you cool and comfortable with Climate Control's trusted AC repair service!
Common Air Conditioner Warning Signs
Malfunctioning Thermostat
Lack of Maintenance
Lack of Cold Air
Low Refrigerant Levels
Leakage
Unusual Noises
Uneven Cooling
Reputable Sherwood AC Installations
If you're in the market for a replacement or upgrade to the cooling system for your home or business, we're the air conditioning contractor Sherwood trusts for the best in AC installation service. We'll help you each step of the way, from answering your questions about scheduling and pricing, and make sure you find the perfect model to meet your cooling needs. Our experienced installation team will ensure the process goes smoothly for you, and always tests your new cooling system to make sure everything is working just the way it should.
Professional AC Maintenance for Sherwood
Did you know one of the most common reasons for air conditioner failure is a lack of regular maintenance? We recommend a maintenance service at least annually, so if it's been a while since your last AC service visit, consider letting one of our veteran AC technicians give your cooling system a complete inspection. We'll look for any issues that could give you trouble down the line, like dirty filters or leaking, and offer you valuable feedback on ways you can improve the efficiency or performance of your air conditioner.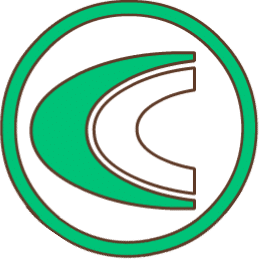 Climate Control has been Sherwood's trusted AC and heating company since 1989! If you're in need of AC repair, maintenance, or installation services, please give us a call today!