Trusted Wilsonville Cooling Services
Since 1989, Climate Control has been the AC company Wilsonville, OR counts on for the best in cooling services. Our team dedicates itself to being efficient, honest, and fair to bring you the best cooling services for your home or business. All of our installation and service technicians are N.A.T.E. certified, and we utilize continuing education to bring you the best cooling services available. We place your needs and satisfaction as our top priority in all that we do, and we address your needs and concerns promptly and courteously. For all of your cooling needs, we hope you'll choose Climate Control to be the AC contractor to raise the level of comfort in your home or business.
Our Cooling Services:
Indoor Air Quality Audits
Free Estimates
24/7 Emergency Services
Quality Wilsonville AC Repairs
You depend on your air conditioner to keep you cool during the hot Wilsonville summers, and you can count on the highly skilled HVAC technicians at Climate Control to keep your cooling system running at maximum performance. If you're experiencing issues like poor cooling, leaking, or strange noises, we can diagnose the issue and provide a lasting repair to get your air conditioner back to full operation. We use only the most durable, field-tested products in our repairs, and communicate effectively with you every step of the way.
Signs Your AC May Need Repairs
Insufficient Cold Air
Inadequate Maintenance
Leaking/Freezing
Malfunctioning Thermostat
Unusual Noises
Uneven Cooling From Room to Room
Dependable AC Installations with Wilsonville's Favorite HVAC Contractor
If you're curious about upgrading or replacing your current cooling system, we can help! Whether for your home or business, the experienced installation team at Climate Control can help you find the perfect model for you. We're a preferred AC contractor for installations because of our dedication to providing honest, accurate information, and we address all of your needs and concerns promptly. From informing you about the latest energy efficient models, to helping you decide what make and model with meet your functionality demands the best, we're help you every step of the way. We offer convenient scheduling and efficient service, so if you have any questions about our AC installation services, please reach out!
Thorough Wilsonville AC Maintenance
One of the most common reasons for air conditioner malfunction is simply a lack of maintenance. We recommend at least annual maintenance for your cooling system, so if it's been a while since you had your air conditioner serviced, consider letting one of our experienced HVAC technicians give your system a look. We'll check for any issues that might cause you trouble down the line, and provide you with valuable feedback about any ways you can improve the performance and efficiency of your AC unit.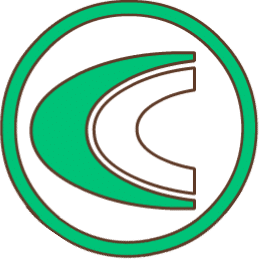 For over 30 years, Climate Control has been Wilsonville's trust AC company. If you'd like more information about our AC or heating repair, maintenance, or installations services, give us a call today!