Schedule AC maintenance in Lake Oswego, OR once a year to keep your AC in the best condition possible. Failure to schedule routine maintenance leads to premature failures, costly repairs and inefficient operation. Older units require more maintenance or care than newer units. Climate Control can perform a thorough inspection and provide you with further details on the frequency of maintenance that you should aim for.
The maintenance process will realign components and parts that have shifted out of place during regular use, includes an inspection that looks for damages that need to be repaired and includes a detailed cleaning that gets rid of all pollutants that have settled in the unit. We can unbend fins, look for refrigerant leaks and even provide you with some information on the AC performance. After an AC tune-up in Lake Oswego, you might notice that your unit functions a lot more smoothly.
Benefits of Routine AC Maintenance
No matter who installed your AC unit for you, we can do the maintenance. Our team has experience in servicing all types of AC units and models, and will do a great job in keeping your system in pristine condition. Our team will arrive with all of the tools and materials needed, and will get the job done in a timely manner. By scheduling an AC tune-up, you can rest assured that you'll get the most efficient use out of your unit when you need it.
Routine maintenance has a lot to offer and is a valuable investment to make. Some of the benefits that you can reap from routine maintenance include:
Extended AC lifespan
Higher overall efficiency and performance
Reduced need for repairs in the future
Quiet, and even noiseless, operation
Better temperature control
Not only will we recalibrate the unit, but we'll also help you figure out whether any repairs are needed. Catching repairs while they're still small can allow you to avoid a lot of headaches down the road.
Reliable AC Tune-Up in Lake Oswego
Since 1989, Climate Control operates as an efficient team to deliver outstanding workmanship and results. We provide our clients with fair and honest treatment and work hard to respond to all your needs in a prompt and courteous manner. Our cooling team is NATE-certified, professional, and experienced. You can rest assured that we always make your satisfaction our highest priority. If you're interested in our AC maintenance services, make sure to also ask us about our seasonal specials. We have regular discounts year-round, and we'd be ecstatic to know that we've saved you some money on necessary tasks!
For affordable, reliable AC maintenance in Lake Oswego, reach out to Climate Control today!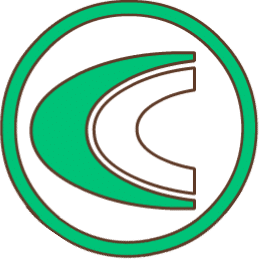 Not looking for an AC tune up? We also offer expert AC repair, AC installation, and heating maintenance services.