May 6, 2021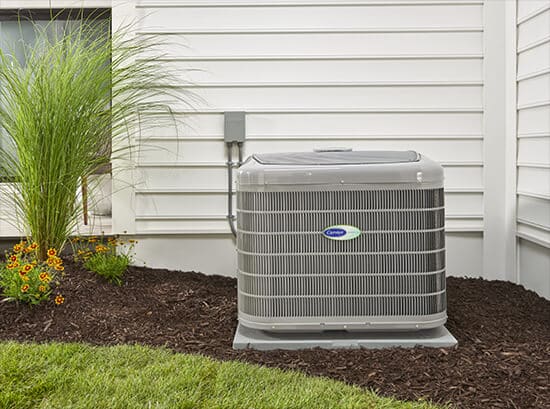 Springtime in the Pacific Northwest is gorgeous. We get a little bit of sun and warmth, then a mix of rain and cold mornings. So, with this mix of weather, it's good to be prepared. Your furnace gets good use on those cold days, but when the weather heats up, bulky window unit air conditioners are a pain to haul in and out. Here, we'll go over how a heat pump can help you and the benefits of installing one instead of an air conditioning unit.
The differences between a heat pump and an air conditioner:
Both systems transfer refrigerant using indoor and outdoor coils. With the AC systems, the heat passes over the indoor coil inside the system. That means cool air will be pushed in through the ductwork while the hot air is being funneled outside. Heat pumps on the other hand, work to heat AND cool your home – in one machine! In other words, one system has two very different functions! With a simple touch of a button, you can switch between air conditioning and heating.
Benefits of a heat pump versus air conditioning:
These systems are not only convenient because they do everything in one, but they also use less energy! Many homeowners report that their heating and cooling bill is reduced almost immediately after installation! This not only helps you financially, but it also gives you confidence knowing that you are doing your part to help conserve Earth's energy resources.
Another benefit is that they are affordably priced. And because you're saving money on your utility bill, you will help offset some of that initial installation price. We can also help you determine if there are tax rebates or other incentives to help reduce the price of the system.
Want to learn more about a heat pump and if it's right for your space? Our experienced team at Climate Control can help! We'll work with your budget and your home or business' layout to determine the best option. Spring is the perfect time to get your new system installed. That way you can enjoy it all summer long and into the cooler autumn months. Call us today to learn more.